Despite the global chaos and depressed economy, some industries like e-commerce or fintech picked up their pace this year, and Mercuryo's 2020 turned out vibrant too.
For one thing, the cryptocurrency space once again proved that the future is decentralized. Secondly, we put ourselves in the position of our customers – both individuals and businesses – to come up with new products and services that could come in handy. And that always pays out.
From Crypto Wallet to Neobank: Mercuryo's Key Products in 2020
Our first significant checkpoint as a mediator was to merge two disjoint worlds of cryptocurrency and fiat. Once we started building a financial ecosystem, we rolled out Mercuryo wallet and exchange. Having achieved positive feedback on these products and a fair share of happy customers, the team decided to move forward. However, we did come across a challenge.
The problem of doing business in the crypto space lies in hardly attainable retention. As an exchange, unless you offer an extended functionality – advanced trading features, for one – you won't have your customers coming back daily. Customers' loyalty rate in the crypto space is significantly lower than the one in the world of mainstream trade. You wouldn't come back to the exchange and buy crypto every day just because you love their design, would you? We mean, maybe…
Keeping that in mind, we decided to focus on expanding the ecosystem, offering alternative services, exploring new markets, and eventually offer our customers the best (and cheapest) solution for cross-border payments.
In February, we launched Mercuryo widget – a tool that allows online merchants to buy and sell cryptocurrencies in the easiest way possible. Shortly after the launch, this tool, along with cryptoacquiring, became Mercuryo's flagship B2B product. And by the end of the year, we enabled Apple and Google Pay payment methods – once again, because you've asked for it.
We also came up with the idea of cryptocurrency cards allowing their users to pay for goods and services wherever VISA and MasterCard are accepted. Although the issuing of Mercuryo cards have been delayed due to the extended negotiations with the payment system, we plan to release them in the first quarter of 2021.
But we've got big plans for their extended functionality, including rewards and cashback and specific cards for various purposes. In case you've got any suggestions, it's high time to let us know!
If this year has taught us anything, it is that the shift to digital banking is inevitable. Judging by your feedback and the rising number of customers – which is already over 450,000 – we can confidently say that Mercuryo neobank will keep on growing. On top of providing fiat onramps and cryptoacquring services, we'll focus on working alongside trend-setting DeFi projects to offer enhanced functionality for all your financial needs.
Target Global Seed Funding
Turned out that when you're creating a purposeful product, it doesn't go unnoticed. In September, Mercuryo raised €2.5M seed capital from the international VC fund Target Global. This event came out as a landmark turning point for our company and indicated that we're moving in the right direction.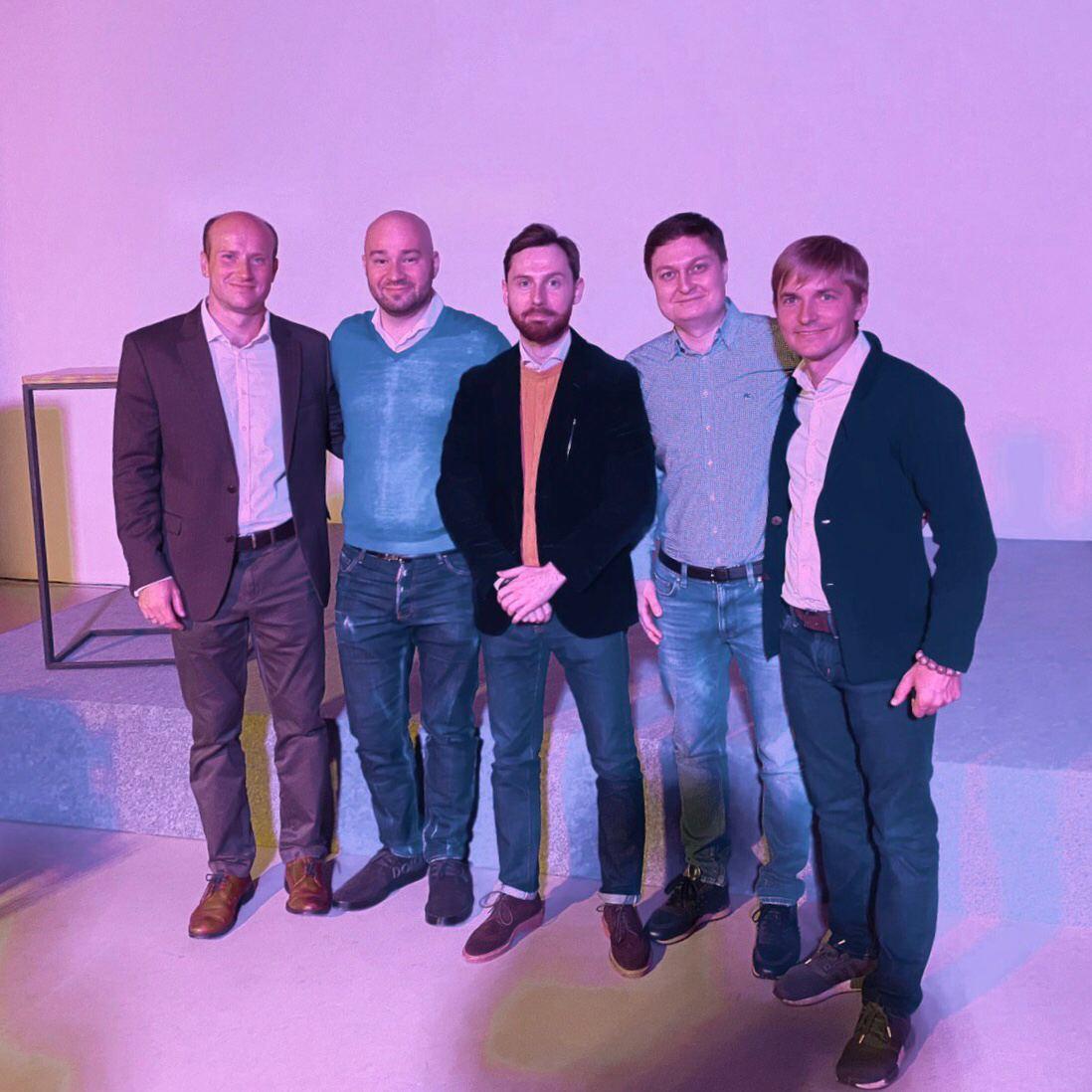 Apart from funding, we've gained something of greater value – confidence-building prominence. We also got an opportunity to receive professional advice on further steps of development. And all that, in turn, increased Mercuryo's chances of getting additional investment in the future. More funding means bigger opportunities and new faster ways to make your crypto journey unrivaled.
Game-Changing Partnerships, New Frontiers, and the Dream Team
Success likes a team game, and this challenging year proved it once again. "Together" became our mantra for 2020. We've realized that we can achieve just about anything when supported by our customers, team members, and partners.
Building a well-functioning financial ecosystem is impossible without creating a network of strategic partnerships, and Mercuryo's 2020 was rich for meaningful cooperations. This year we've partnered with some of the most influential brands on the crypto market, such as Binance, Bitfinex, Trust Wallet, and assured support of over 200 CRM partners.
The Russian branch of the company succeeded in onboarding Sber – one of the country's biggest state-owned banks – initially to issue cryptocurrency cards. And there's more in this story to come in 2021.
The end of the year was marked by another excellent cooperation: Welsh football club Swansea City has announced Mercuryo as one of the club's official partners, signifying the union of sport and technology.
Entering new markets was a logical step once Mercuryo established itself in Europe. But before we started our expansion to the west, we were in for a surprise. The hyperactive Nigerian market became a discovery of the year. Despite specifics of the region related to verification issues and the local government's unwillingness to support foreign crypto businesses, Mercyryo achieved a huge success. The admiring and ever-increasing demand for crypto in Nigeria is unbeatable, and we will continue our work in this direction.
And by the end of the year, Mercuryo has entered one of the biggest cryptocurrency markets, the US. As of now, most states' residents can buy cryptocurrency in our wallet and via the apps of our partners that have integrated Mercuryo widget.
And none of this could be possible without the team of enthusiasts passionate about crypto and the work that they do. During this year, Mercuryo has grown distinctly, and we were lucky enough to welcome new members from all corners of the world. Working in a distributed team helps us be more productive, versatile, and open-minded – must-have qualities for the fintech startup. Our new Moscow office is ready to welcome the team at the beginning of 2021. 
Plans for 2021
Instead of making New Year's resolutions, we will reveal some of our plans. Mercuryo's goals for 2021 include building a more robust network of strategic partnerships and integrating our SDK with more businesses. Let us know if you're running a business that could benefit from integrating Mercuryo.
For all the cryptocurrency users around the world, we will continue developing cross-border payment solutions and obtaining more regional licenses. As for the new markets, we're already looking into Brazil and India and coming up with new ways of buying crypto.
Thank you for being with us during this overwhelming and exciting year! You motivate us to push harder.